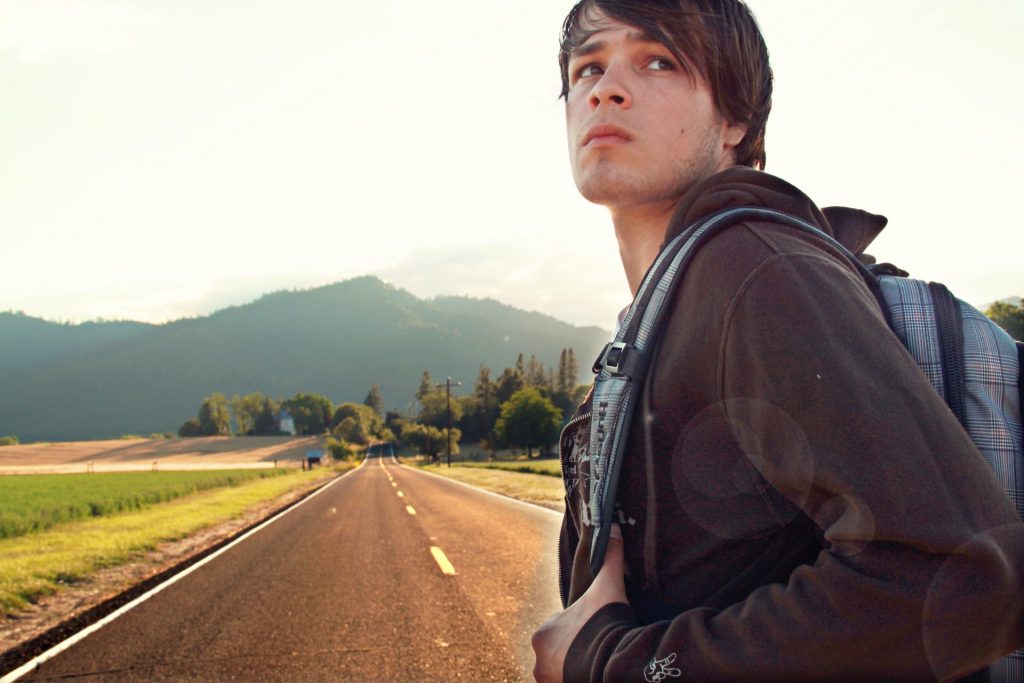 Christian Living, Part 01: The Christian
We will come straight away to the point: the Christian life is none other than the Life that supplies the Christian (John 15). This Life is not merely an indifferent force or a law, not reduceable to a universal power or principle but is a person whose name is Jesus Christ. It is the abiding presence or abject absence of this person, Christ Jesus, within the human spirit which distinguishes that which is Cosmos—the world—from that which Paul calls Ktisis—the new creation (2 Corinthians 5:17). The Cosmos, the Lord says, will pass away (1 John 2:17), but His Word will not pass away (Matthew 24:35); we must, therefore, be found in Christ, the Logos, the Word and not in the world, when that day comes or, indeed, when our day comes; in other words, we must be a new creature—God's holy habitation (Ephesians 2:22).
The matter of Life, in any case, is the matter of greatest importance because the Scriptures do not call us first to be good or to do right so that we might live, for if a law could have been given which would impart life, it would have been given (Galations 3:21). But seeing that it is clear that no law can impart life, we must endeavor to understand what life is and pursue that (Philippeans 3:12). Truly, only one definition of life will suffice: life is that which loves and never stops (1 Corinthians 13:8). If a particular life starts to exist, then at one point in the past it did not yet exist and is lacking. If some life stops existing, that life is a pale imitation of life, indeed. Life must continue without ceasing or else it stops living and is not life. The most perfect conception of life is the life which never begins and never ends; this life is truly Life.
At one point every person who lives lacks Life (Genesis 8:21; Ephesians 2:2-3). Even Adam, who walked with God in the cool of day, lived but lacked Life. Adam, however, had access to the source of Life, the Son of God who also is the Tree of Life. We know that of the fruit of every tree Adam could freely eat, including the fruit of the Tree of Life, but of that fruit which was on the tree in the midst of the garden, the Tree of the Knowledge of Good and Evil, he could not eat. But eat he did and so did his wife, and by one man sin entered into the world, and death through sin (Romans 5:12); Adam chose life-dependence rather than Life-dependence—dependence on himself rather than God. When Adam sinned, God cut off the way to the Tree of Life—lest Adam eat of the Tree of Life and live forever in death (Genesis 3:22). Therefore, at one point every son and daughter of Adam who lives lacks Life.
Although the world would not seek Life (Romans 3:10-12), Life came looking for the world because Life cannot stop loving (John 3:16). Having come into the world, being himself conceived of by the Holy Spirit (Matthew 1:18), Jesus Christ lived a perfect, sinless, and loving life (Hebrews 4:15); he allowed himself to be tortured, beaten, and crucified upon the cross for our sins (John 10:18); he was buried in a tomb (Matthew 27:57-61), and on the third day God raised him from the grave (Matthew 28:5-6; Revelation 1:17-18), quickening his mortal body and transforming it into a spiritual body (1 Corinthians 15:45). Jesus ascended into heaven and sat down at the right hand of the Father where all authority in heaven and earth was given to him (Matthew 28:18-20). All of this so that he might save a people and be multiplied in them by means of the indwelling Holy Spirit (John 16:5-10). Because Jesus is now spirit, we no longer look for him here or there, in this city or that, in this house or a different one; instead, he calls to our spirit with his Holy Spirit (Romans 8:16). We must look for him with our spirit (Isaiah 26:9). Truly, all those who believe upon the Lord by grace through faith will be saved (Acts 16:31).
Therefore, when we surrender ourselves to Jesus Christ, he comes into our spirit, and we have Life by grace through faith. Grace is God's unmerited favor or gift. Faith is not merely belief in God—even the demons believe and tremble (James 2:19)—but faith is allowing the truth of God's word in the Scriptures to be made manifest in our lives in the form of love for God (Luke 10:27), love for our fellow brothers and sisters (John 13:35), and love for the lost and downtrodden (James 1:27). Even faith itself is not our own but is a spiritual gift from the Father (Ephesians 2:8). Whereas once we lived but did not have Life, now we live and also have Life. But questions remain. How is it that we might do more than simply live and have Life? How is it that we might live Life? How can we more fully live out the Life of Christ Jesus?
The Ktisis, or new creation, is first a new spirit in the Christian (Ezekiel 36:26). Gone is the rotting and hopeless corpse of our former spirit from which flowed streams of death continually (2 Corinthians 5:17). Now the Spirit of Christ Jesus dwells in our spirit and our spirit in him. Because Jesus is enthroned and our spirit is in Christ Jesus, we are seated in heavenly places with Christ Jesus (Ephesians 2:6) right now, this very moment. Do you feel like you are seated in heavenly places with Christ Jesus? Praise God if you do, but if you do not, we might ask, "if our spirit is sanctified already, why do I feel less than holy?" We might also ask, "if we are the temple of the Holy Spirit, why does sin still dwell in the house?"
The answer is that our spirit is sanctified (Romans 8:10), but we are not spirit only. We are spirit, soul, and body. Paul said in his first letter to the Thessalonians in chapter 5 and verse 23,
"Now may the God of peace himself sanctify you completely, and may your whole spirit and soul and body be kept blameless at the coming of our Lord Jesus Christ."
What a great hope this is, that we would be holy in our spirit, soul, and body. Can we say that we are perfectly holy in spirit and soul and body right now? Certainly not. Although our spirit is new and full of Life, our body is full of sin and death. For as Paul said in Romans 7:22-23,
"For I joyfully concur with the law of God in the inner man, but I see a different law in the members of my body, waging war against the law of my mind and making me a prisoner of the law of sin which is in my members."
And again in Romans 8:10,
"But if Christ is in you, although the body is dead because of sin, the Spirit is life because of righteousness."
So we have Life in our spirit and sin in our body of flesh, which wars against the law of God in our inner man—our soul. And if this description were the whole story, it would be terrible news because sin would be our constant companion as long as we lived in our body. To a certain extent this is true, for we will not receive spiritual bodies until Christ's return (1 Corinthians 15:54). Fortunately, we have the gospel, which is good news. According to the Word of God, we can put to death the deeds of the flesh by the Spirit (Romans 8:13). The devastating reality is that the righteous Christian life is almost never taught from pulpits even though it is God's promise to those who walk according to the Spirit and not the flesh—that is, walk according to Life and not death. But how? How is this accomplished? The answer, of course, is by living Life. And we must learn how to live Life by looking to the Scriptures, abiding in Christ, and living according to the Spirit.
The Scriptures are God Spirited—God breathed—and are good for making the Christian complete and preparing him or her for every good work (2 Timothy 3:17). To live the Christian Life, we must come to grips with the teaching of God's Word on the matter; for that which is not of faith is sin and death (Romans 14:23), but faith produces growth in Life. Where does faith come from? Faith comes by hearing and hearing by the Word of God (Romans 10:17). What, therefore, does the Bible say about living Life? Many things, but we will begin our journey with how God created the human being to operate.
To adequately model the functional interactions of the body, soul, and spirit as revealed in Scripture we must find a consistent interpretation for at least seventy-five verses, which speak to the parts and functions of the human being in his or her inner and hidden parts. Many of these verses will be covered in the coming series. We have already established that humans have three parts: body, soul, and spirit. What does the Bible teach about each of these?
The Word of God is clear that the body of flesh has residing within itself the law of sin and death, but it is also the temple of the Holy Spirit (1 Corinthians 6:19); God has called us to keep our body holy and sinless (Romans 6:12-23)—put to the use of the Heavenly Father in Christ Jesus by the Holy Spirit. The body is where the Christian Life is ultimately made manifest to the world. The body must not lead the soul or spirit but follow (1 Corinthians 9:27). Finally, the body can behave sinlessly, but the law of sin and death will not be fully eradicated from the body until we see Jesus Christ himself. Then corruptible will put on incorruptible.
Further, the Bible teaches that the soul is made of three parts—the intellect/mind, the emotions, and the will. The mind is the thinking organ of the soul (Proverbs 2:10, 19:2, 24:14; Psalm 139:14, 13:2; Lamentations 3:20). The emotions are the feeling organ of the soul (Isaiah 61:10; Psalm 86:4; Judges 10:16; 1 Samuel 30:6, 20:4; Deuteronomy 14:26; Ezekiel 24:25), and the will is a simple machine dedicated to making things happen—it decides what we will do or not do (Job 7:15, 6:7; 1 Chronicles 22:16; Numbers 30; Psalm 27:12, 41:2; Ezekiel 16:27). Usually the will chooses that which is most pleasurable. The soul apart from God is utterly corrupt.
Like the soul, the human spirit has three parts or functions. The conscience communicates what is right and wrong to the soul (Romans 9:1, 8:16; 1 Corinthians 5:3; Psalm 34:18; Deuteronomy 2:30). The intuition is a kind of deep inward sense organ that communicates information to the soul that is not directly perceivable in the natural (1 Corinthians 2:11; Mark 2:8, 8:12; John 11:33). Finally, the communion is the part of the spirit, which communes directly with God (John 4:24; Romans 1:9, 7:6; Ephesians 6:18; Luke 1:47; 1 Corinthians 6:17). Interestingly conscience in Scripture appears to have one foot in the spirit and one foot in the soul—it is a fuzzy area which makes it difficult to distinguish the demarcation between the soul and spirit; it appears to be the case in Scripture that even the conscience of the believer might be hard and dysfunctional—often leading to ungodly thoughts and actions.
Finally, the Bible seemingly speaks of a fourth part, known as the heart. Clearly the Bible is not speaking of the organ in our chest that pumps blood. Many contrary and confusing teachings on the heart float around the Christian scene. This is likely because, in our view, the heart is what might be considered a type of praxeology—an idea which encapulates or describes something by what it does rather than what it is. When the Bible refers to the heart, it is speaking of the functional interaction of the mind (Genesis 6:5; Matthew 9:4; Hebrews 4:12), emotions (John 16:6, 22), will (Acts 11:23; Hebrews 4:12) and the conscience (1 John 3:20; Hebrews 10:22)—or all of the soul and one part of the spirit. Properly discerning the nature and function of the heart opens up the floodgates of understanding about why we do what we do and how we can learn to surrender to Christ Jesus in all things.
In the next part of the series we will do a deep-dive into all of these ideas and begin unpacking the Biblical model of human psychology and spirituality with the aim of coming to grips with what it means to live the Christian Life.